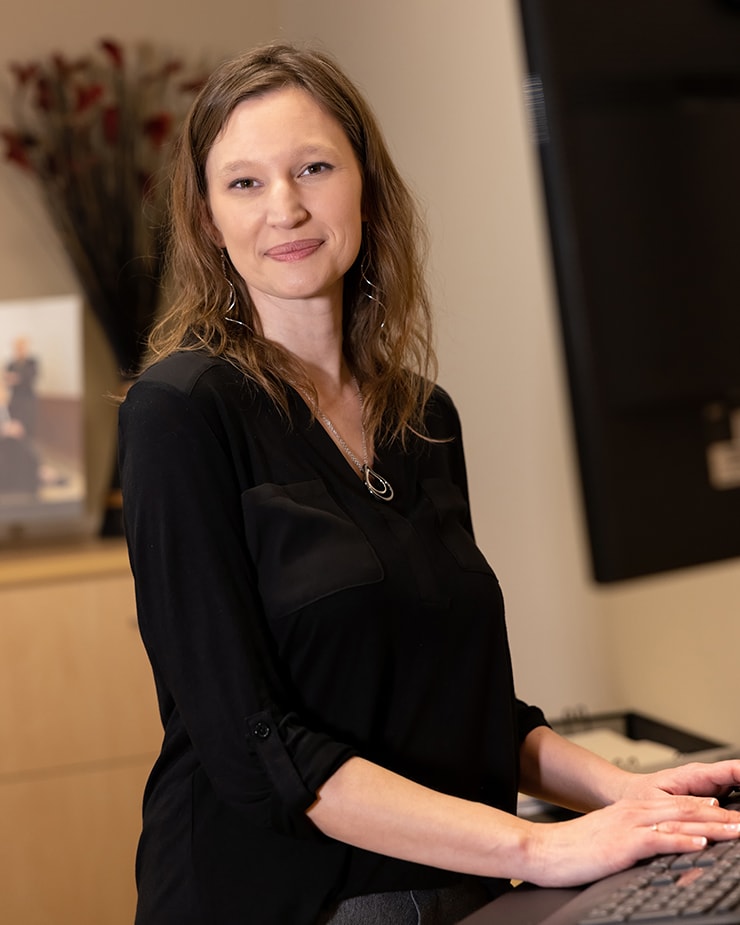 Katie Vail
Office Manager and Talent Sourcer
Katie leverages her project management experience and her technology skills to support firm operations and special initiatives. Her work includes supporting and improving our extensive candidate database and tracking systems, which benefits clients directly through increased efficiency and access to vast candidate sourcing, screening and communications.
Background
Katie brings with her more than 14 years of Human Resources experience in behavioral healthcare services and the production industry. Katie holds a degree in Business Management from Minnesota School of Business.
Katie is dedicated to high-level client service. As Office Manager and Talent Sourcer, she prides herself on being a go-to member of the team for project support, problem solving and development of best practices.
Fun facts and interests
Katie is married with two children, who have started a hobby farm with ducks and chickens. She enjoys swimming, yoga classes, deer hunting, and spending quality time with her family.