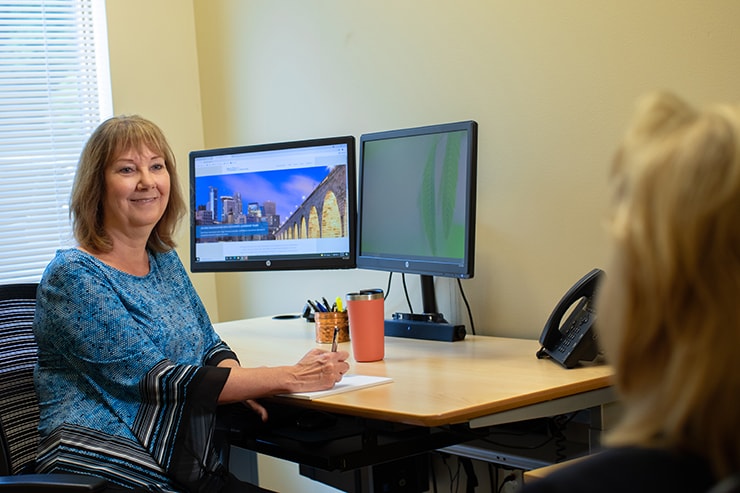 Kathy Rhodes
Talent Sourcer
Kathy has expertise in full cycle recruitment in multiple industries and experience sourcing for all levels of talent. She has extensive knowledge of research and recruiting strategies, and uses her investigative skills to develop qualified and unique candidate pools for clients.
Background
Kathy has more than 20 years of Talent Acquisition experience in corporate, healthcare, financial services, professional services and engineering industries. She also has past experience as a Contract Recruitment Consultant and supported small businesses with recruiting and general HR needs. Kathy is an expert in full cycle recruitment, candidate sourcing and working with business leaders to understand their needs. She has recruited for positions from entry level up to leadership roles and has been recognized for her strong work ethic and partnership abilities. Kathy holds a degree in Business from Bethel University.
Fun facts and interests
Kathy is from the Twin Cities metro area and enjoys warm summers, traveling to new places and spending time with her husband, children and two grandchildren. She loves animals including her own dog and cat and competed in agility competitions with her former border collie.