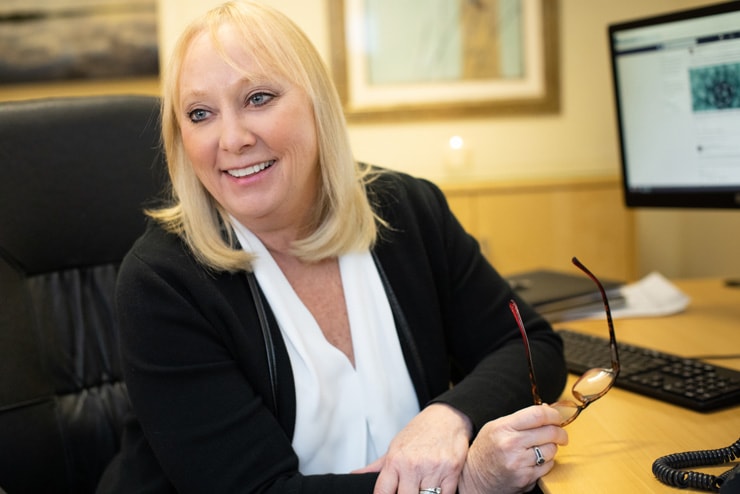 Annette Villamil
Executive Search Consultant
Clients leverage Annette's organizational wisdom throughout the search and placement process. They appreciate her ability to quickly understand their needs, assess candidates both functionally and behaviorally, and position the organization for its readiness to welcome new leaders.
Background
Annette brings with her 35 years as a human resource executive and a global operations transformational change leader. She is a certified executive coach through the International Coaching Federation (ICF-PCC) and also holds certifications with Hogan leadership assessments, Retirement Solutions and SHRM-SCP. She is committed to helping leaders know themselves better so they can lead more consciously. She also coaches those who are in career transition or preparing to retire.
Annette has served in healthcare, manufacturing, new product development, international social and environmental responsibility, and the legal and financial services industries. She also worked in the consulting industry with Deloitte, Accenture and LarsonAllen. She led start-ups and acquisitions across the United States as well as in Great Britain, China, Japan, Australia, Canada and Mexico.
Fun facts and interests
Annette enjoys spending time on the lake where she and her husband live, and entertaining 6 grown sons and daughters, and 7 grandchildren. She is active in women's initiatives and enjoys giving back through volunteerism with UJAAMA Place and the annual Sleep out sponsored by Interfaith Outreach to support homeless families. She is a public speaker and is currently authoring a book on leadership.